With a licensed massage therapist you can trust
I am a LMT and licensed esthetician who has gone through certified training programs, specializing in a variety of different practices including Massage, skincare and waxing. At Natural Rituals, I provide guidance for all levels of wellness so you can decide what feels best for your mind, body, and soul.
The Journey of a Wellness Seeker.
My mission here at Natural Rituals Holistic Spa is to use my healing nature and compassion to create a world that consists of affordable wellness for everyone. I believe that companies should be focused on offering affordable wellness services that provide customers with results. Everyone deserves to feel well.
Natural Rituals was created After I spent 5 years working in the wellness industry as a Dual licensed specialist (massage therapist & esthetician). I was disappointed that spas and wellness centers were not making wellness services affordable for everyone. Have you ever gone to a spa because a dear friend or family member bought you a gift card and as you are leaving all you can say is "I wish I could do this more often"? Me too! Massage therapy has become more of a luxury than a necessity. We should make massage a weekly ritual to maintain our wellness. At Natural Rituals Holistic Spa I use natural organic products to help rehydrate and nourish the skin, I customize each massage to fit the needs of each person on my table. I block off extra time at the end of each session to give you the full massage every time. You will receive a complementary foot bath while I dive into your consultation. Once the consultation is concluded I will step out of the room while you get comfortable on the heated treatment table. Every body is different, I will make sure to communicate throughout the massage to confirm that you are comfortable. Once the massage is concluded I will offer you some water or hot Tea before I step out and give you space to get dressed. I specialize in deep tissue, trigger point therapy, energy work, acupressure and more. Lets help the world regain wellness one client at a time.
In my journey with massage I have recognized that the human body talks to us and always tells us when something is wrong. The body's language sounds like pain, inflammation, achy joints, soreness ect. My hands and intuition allow me to translate that language in a way to not only help others heal but to connect with them through the power of touch. For me, healing is essential and an integral part of who I am. I am dedicated to the enrichment of myself, others and the world of wellness.
What people are saying about Natural Ritruals Holistic Spa
The service: I got a 90 minute sports massage and I have never felt better. Kaegan is skilled at her job and is capable of applying firm and consistent pressure. I've found in the past that not all massage therapists can apply enough pressure, which can ruin any massage regardless of their technique. The massage lotions she uses are all natural, neutral smelling, and they didn't leave me all sticky after the massage which was nice. Even though this was my first massage in over a year, Kaegan managed to work through all the problem areas I had. I didn't get any of the add-ons but I know she offers CBD oil, and hand, foot, and scalp treatments if you're really trying to treat yourself. Overall a great experience and I will definitely be coming back regularly! -Justin G.
If your seeking a relaxing experience for your body but also your mind and spirit, Kaegan is the masseuse you need! The environment is warm, inviting, and relaxing! Kaegan is delightful and very focused on giving you the best experience for you! She makes sure to ask knowledgeable questions, so she can focus on what is happening with your body and can then offer the treatments you need. I found myself so relaxed and just letting my life's worries just slip away as my body and mind relaxed into just being. Kaegan is a gifted and talented masseuse! I highly recommend you see her and experience it for yourself! You won't be disappointed! - Debbie S.
If you need a massage, you have to come see Kaegen! She is the best masseuse in Denver and I have never had a better massage anywhere else. Not only does she take care of your body, she helps you heal your mind and spirit. She is wise beyond her years and is passionate about hearing your voice. Her massage room embodies tranquility and she puts a lot of thought into the client experience.
Not only is the space beautiful and tranquil but also Keagan makes the experience so comfortable and relaxing. She knows her stuff and is fantastic at what she does. As someone with fibromyalgia, I was nervous about pain during and after and Keagan knew exactly how to calm my nerves and my flare up. 10/10 recommended Natural Rituals Holistic Spa LLC to anyone and everyone.
This massage was absolutely incredible! The ambiance was very comforting as well as the massage bed. She was accommodating and gentle with her approach, explained everything she was going to be doing, and was very thorough during my massage. Highly recommend to everyone!
Keegan is very hospitable. She creates a welcoming, calm environment. Her massage skills are excellent and I'd recommend her to my friends and family. I leave feeling grounded, renewed, and reset.
Kaegan is an AMAZING healer, and she has absolutely mastered her craft. If it's within your budget, I highly recommend purchasing the membership, as she has a TON of great services and perks for being a member.! You'll leave feeling relaxed and stress free every time you come in for any of her services.! And don't forget to add on hot stones to your massage for maximum benefits.!
Meet Kaegan, Owner of Natural Rituals Holistic Spa
After graduating high school Kaegan instantly jumped into her career in the healing arts. she went to Aveda Institute Denver and received her Esthetician license. She started working as an esthetician in Castlerock. Although healing the skin and helping the world around her tap into their own beauty was fulfilling, Kaegan was still longing for more growth. In 2018 Kaegan went back to Aveda Institute Denver for her massage therapy license to heal the world from the inside out. After gaining experience and knowledge working for other corporations such as day spas and salons, Kaegan decided it was time to create a sacred space of her own to heal the world. As a knowledge seeker she is constantly craving expansion and learning and wants to continue her education to eventually become a one stop shop for any wandering soul who needs healing. Kaegan is always looking for new ways of growing and expanding her healing practice to use her gifts to make a positive impact in the world.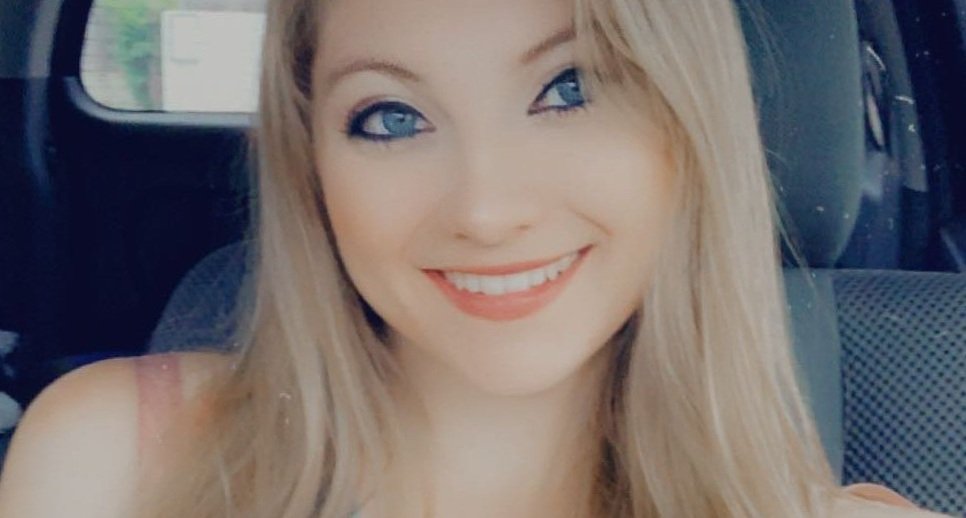 Aveda Institute Denver- Massage Therapist License
Aveda Institute Denver- Esthetician License